We might assume that you already know that TikTok is today's most talked about and fashionable social media platform. The now popular social media platform TikTok was written off when it first appeared, thinking it was merely a novelty app popular among millennials. This article will describe how you can become a TikTok influencer.
Pro Tip: You can also become an influencer on Instagram, and a great way to start would be to change your profile picture. We suggest looking at How To Change Instagram Icon to learn how to do this.
How To Become an Influencer on Tiktok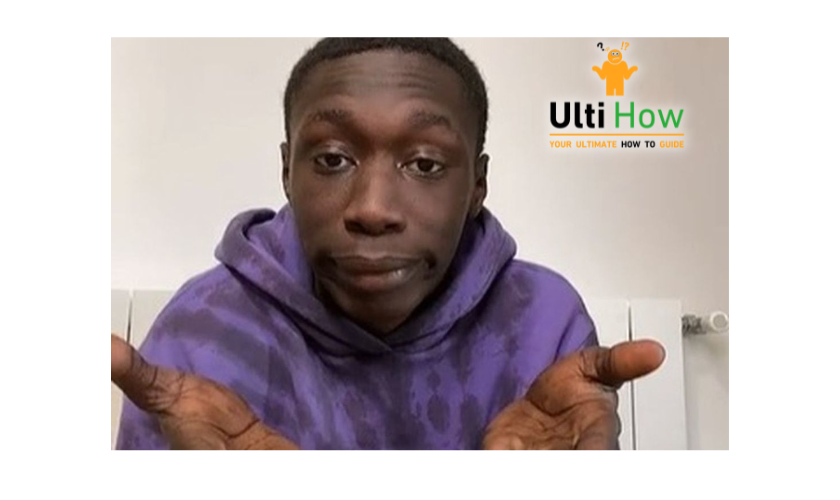 Let us take a look at the process of becoming an influencer on TikTok:
Familiarize Yourself With Your Market
You have probably already spent some time within the application, becoming familiar with its intricacies and using it to your advantage. If you haven't already, it's time to start scrolling and getting involved with the content. Once more, the algorithm is outstanding! You won't have to wait more than an hour after creating an account and engaging with the content on your For You Page (main feed) before getting the specific posts you want to see.
If you see a video on your FYP that you particularly enjoy watching or seems like it would be a good fit for your market, send it to a friend (or even message it to yourself). This tells the algorithm that you truly enjoy it, and as a result, it will show you more content similar to what you already want.
By utilizing the app in the capacity of a customer and being quite familiar with the other producers operating in your market, as well as the kind of videos they are producing, you will be able to determine what aspects of your videos are successful and which are not.
Find a Suitable Niche
You know the necessity of finding a niche audience when publishing content. Finding and maintaining a targeted audience is much more crucial on TikTok.
Let's say, for argument's sake, that you're interested in becoming a TikTok fashion influencer. This is too general to be valid. To succeed, focus on what sets you apart from the crowd. Perhaps you design outfits on Pinterest for women with average proportions. Perhaps you piece together your wardrobe from discount stores or rely solely on thrift shops for your attire.
Perhaps you can merge two markets by creating videos depicting what the Harry Potter characters would wear if they were modern humans.
No matter your specialty's narrowness, there will always be a ravenous audience for your work. The TikTok algorithm will perform the bulk of the legwork in locating potential fans after you begin promoting your channel.
Know Your Audience Demographics
To draw in a sizable following, you must provide content that no one else is sharing. Because of this, your followers will feel compelled to stick with you. But even if you don't, you can still offer it engagingly and effectively for your target demographics.
Before developing an effective content strategy, you need to know who you're writing for. To do this, you need to examine your fan following and look for the post that generated the most comments and shares. This is where you need to focus your efforts on producing additional content.
Build Your TikTok Profile
When building up your TikTok profile picture and bio when building up your TikTok profile. Your bio and profile picture are the first impressions people will have of you.
A 6-second clip may be the ticket when a still image doesn't cut it. If you do all of these things, it will give your profile more personality. You can also learn how to create a Snapchat profile in our Ultihow blog How to Make a Public Profile on Snapchat.
Know Your Competitors
When you have settled on a specific demographic, it is time to research all the famous TikTok influencers seeking that audience.
Watch some of their videos. Find out what they're sharing and how popular it is by looking at their likes and shares. You can always improvise and develop something comparable to what they did.
Think about what you need that other influencers aren't giving you. Do your best to fill the gap and build your content around that idea.
When everyone else seems to be making lip-sync videos, and you want to join in the fun, too, you may set yourself apart by choosing songs with a unique twist.
Create and Post Relevant Content
The next step in expanding your influence is sharing relevant and valuable content with your audience. The more you engage with your audience, the more lives you'll be able to change with your words.
An essential qualification for influencer status is an audience that pays attention to your every word. It's necessary to craft a content strategy and employ multiple formats, ideally the ones that resonate best with your target audience.
It's not uncommon for influencers to stick to posting exclusively about one specific topic, such as food, travel, style, or cosmetics. These influencers stick to their niches and don't mix in posts about other parts of their lives. Consequently, a food influencer might post pictures of their meals, write reviews of restaurants they've eaten at, and even promote particular brands.
Some influencers find that sharing anecdotes from their own lives helps them connect with their audience. Sharing details of their routine makes influencers seem more approachable and genuine. As a result, they can forge deeper connections with their viewers.
Make sure the scope of your content strategy can accommodate any possible brand partnerships. All the content you offer, including any sponsored articles, must be read easily. Reviews can be added to the feed regularly to make way for any potential paid review opportunities.
In general, it's best to avoid narrowing your focus too much regarding the type of material you produce. Think about the future and start preparing to have influence right away.
Be Consistent
TikTok producers of all ages and demographics agree that success on the platform requires regular uploads. The shorter the videos you publish, the more likely someone will stumble onto them and watch them. Your fans feel the same way you do about your favorite creators; they want as much new content from you as possible.
Unlike YouTube, were watching a single 20-minute video daily can be too much, TikTok is for shorter videos.
Jump on Trends
It's not enough as a TikTok influencer to publish often; you need to utilize the app, reading and browsing as if you were a regular user. To increase your views and attract new viewers, follow the trends. Even if a trend is popular one day, it may be completely obsolete by the following Sunday.
The good news is that most app-based trends lend themselves naturally to easy adaptation for specific fields. Remember that your ultimate objective when working with a trend is to provide content your audience will find entertaining or engaging. If your videos reach the algorithm's top, you need people to watch them and interact with them.
You can achieve a similar effect by incorporating popular tracks in your videos to increase their visibility on people's FYP.
Create Hashtags
Many TikTok influencers utilize TikTok hashtags. It has already been established that originality is essential to become a TikTok influencer. Making your hashtags is a great approach to standing apart. Consider how you can make this more interesting for your intended audience.
Using relevant hashtags is another great way to get more views on your TikTok videos. When used properly, popular hashtags can help you gain more followers and spread your content further. You can use any online hashtag generators when preparing your videos for release. Influencer Marketing Hub researched the top 200+ Trending TikTok Hashtags to Gain More Likes & Followers in 2022. Check them out and make good use of them.
TikTok's hashtags display currently prevalent challenges, jokes, and viral videos. TikTok's hashtags, in contrast to Twitter's, only reflect internal app trends rather than worldwide ones.
Promote Your Videos
If you want to become a TikTok influencer and become famous on TikTok, uploading videos alone won't cut it. You should promote your TikTok channel on your other social media channels.
Promote your TikTok channel by including a link on your website, other social media accounts, and other platforms. Put your videos on YouTube, too. You'll get closer to becoming a TikTok influencer the more you market yourself.
Cross-promotions are another option. If your YouTube channel, Instagram account, or whatever else you have performing well, you can use TikTok to funnel viewers to those channels.
Pay Attention to the TikTok Comment Section
As we've mentioned, the algorithm recognizes the interest of your target demographic. Your videos' success depends on how widely they are disseminated, liked, and discussed. Create a dialogue with your listeners to keep their interest.
It's worth noting that TikTok users behave very differently from their counterparts on other social media sites. Many viewers, for instance, immediately head to the comments after watching a video to reading what others say about it. According to Forbes, users' comments are now the app's most prominent feature.
Creators on TikTok now have the option of not just replying to comments with text but with an entirely new video. This is a fantastic method of maintaining interest in a viral video without appearing frantic or desperate.
Announce a Giveaway/ Contest
With the help of contests and giveaways, you can expand your audience. Therefore, it increases the number of people who follow you. Furthermore, you can promote other influencers with whom you work well.
A giveaway is a method to thank your followers for their support through likes, shares, and comments. Your followers can also share the news with their networks by tagging them in the post.
Like a gift, a contest encourages participation from your audience in exchange for a prize.
Make Brand Collaborations
Depending on how well a video promotes a brand and engages the influencer's audience, a popular TikTok user can make anywhere from $500 to $20,000 per upload; visit Igface to learn more about brand collaboration statistics. Advertisers' success depends on the level of interest shown by their target demographic.
If you're a savvy consumer, you realize that any brand relationships you sign up for should feel organic. Customers will reject anything that appears to be an overt attempt to make a profit. You'll need to connect with sponsors to become a popular TikTok user.
Starting by mentioning a brand you have a lot of goodwill toward and would be excited to collaborate with in your videos is a great way to get the attention of brands interested in working with you. They'll likely get in touch with you if your content is popular and receiving attention.
Another option is to join an influencer platform that connects brands and content makers.
Cold Email Brands
Reaching out to brands via cold email is a terrific marketing tactic, especially if you're an influencer looking to make money by providing sponsored content. Although tracking down the appropriate people in a company's marketing department could be time-consuming, the payoff could be substantial. You may obtain emails and contact influencer marketing managers using platforms like LinkedIn.
Getting a sponsorship will no longer be as simple as email. Bringing brands to notice you may be difficult at first, but as your marketing plan and influencer material mature, it becomes much more straightforward.
There is a need for both influencers and brands to improve their cold outreach techniques. It's ultimately a mutually beneficial endeavor that calls for participation on both sides.
Grow and Sell Accounts
TikTok users can supplement their income by creating and selling accounts in specific niches. Specific industries require high-quality content that can only be found on niche accounts. These accounts also need a sizable following with a decent percentage of active users. Having the traits mentioned above in a specialty account makes it easy to earn and sell.
Run an Influencer Agency
Brands can benefit from influencer agencies since they can network with the most influential people in their respective industries. As a result, you can make money by implementing, strategizing, managing, and conducting influencer campaigns for brands.
How to Make Money on TikTok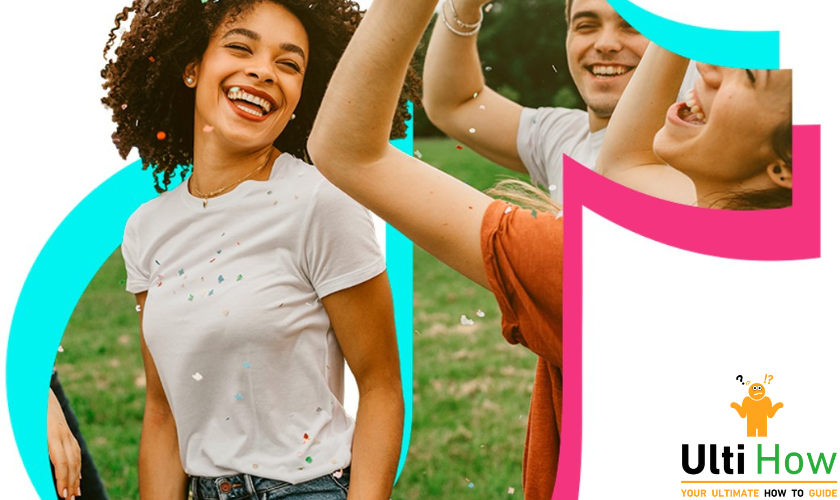 Unlike other social media platforms, TikTok does not yet provide a straightforward method for producers to monetize their content. Twitch influencers can monetize their channels in several ways, including viewer subscriptions, advertising revenue, and game sales. For those who match the requirements, YouTube "influencers" can sign up to have adverts appear on their videos. The number of impressions the influencer's videos generate for YouTube's advertising partners is how much money they make.
While this is not the case now, there are ways to monetize your TikTok content.
If you're looking for ways to make money off of your TikTok channel, consider the following:
Make Contact with Brands Willing to Pay you to Publish Sponsored Videos
Many businesses are turning to "social media influencers" to help advertise their products to a wider audience. Brands are eager to pay TikTok creators to feature references to their products and services because of the strong connections to their audiences that influencers create.
For instance, an influential user of TikTok might recommend a particular beverage brand. If an influencer recommends a product or service, their fans are likelier to give it a shot.
Influencers and brands may streamline the connecting process using IZEA, an influencer marketing platform. When it comes to pairing together TikTok influencers with companies, IZEA does all the footwork. Both influencers and brands can make direct contact with one another.
An influencer's options for incorporating sponsored material into TikTok include:
Advertisements for brands or products in videos.
Simple advertisement.
A brand takeover.
Brand collaboration.
TikTok requires all sponsored content creators to label their videos as such prominently. The Federal Trade Commission (FTC) mandates this across all digital mediums. According to some influencers on TikTok, simply including the hashtag '#ad' is generally enough.
If you search #ad on TikTok, you'll get almost three billion results; users monetize their videos with ads. TikTok's pricing is similar to Musical.ly's, which pays up to $20,000 per sponsored video.
Drive Your TikTok Viewers to Your Other Revenue Generators
You can take advantage of the fact that it is considerably easier to amass a huge TikTok following than on other platforms. Consider the following strategies:
Connect your TikTok profile with your other social media accounts, such as Instagram and YouTube. This makes it easy for people to click on a single button on TikTok and be taken directly to your other profiles on other monetized sites.
Wear your clothing brand in your TikTok videos and include links to your store in the video's description to increase sales of your merchandise.
TikTok is a great place to share it with the world and direct interested listeners to your music if you're a singer with a new single.
Make sure your TikTok bio and videos include the name of your blog. Audience members will see your monetization strategies, such as affiliate links, sponsored posts, digital downloads, and physical products.
Use your TikTok bio and videos for advertising your goods on Etsy or your online store.
If you want people to be able to find your other social media profiles based on your TikTok videos, you should use the same username or handle across all of them.


Conclusion
Making money on TikTok requires attracting a large audience by posting engaging videos. To stand out from the sea of TikTok influencers, finding your voice and style is essential.
Starting can be exhausting, but persistence and patience are essential. Finally, enjoy yourself as much as possible while making money as a TikTok influencer.
FAQ
Can You Make Money on TikTok as an Influencer?
TikTok influencers with a large following (over 100,000) can sell advertising space in their videos for anywhere from $200 to $20,000. TikTok earnings vary with each user's product, engagement level, and several subscribers.
References
Build Your TikTok Profile
TikTok: Creator Fund | Creator Portal | TikTok
TikTok: Setting up your profile | TikTok Help Center
Be Consistent
Social Media Examiner: 6 Ways to Use Short Video for Social Marketing
Create Hashtags
Marketing Hub: 200+ Trending TikTok Hashtags to Gain More Likes & Followers in 2022
Make Brand Collaborations
Igface:  TikTok Influencer Engagement and Earnings Calculator
Cold Email Brands
Roojet: USE COLD EMAIL TO LAND GREAT PARTNERSHIPS FOR YOUR BRAND
How to Make Money on TikTok
Hootsuite: How to Make Money on TikTok in 2022 (4 Proven Strategies)
Make Contact with Brands Willing to Pay you to Publish Sponsored Videos
IZEA: A Close Look at Influencer Marketing Networks
Statusphere: TikTok Whitelisting: How to White Label Creator Content on TikTok
Daily Dot: What is 'TikTok including Musical.ly
Drive Your TikTok Viewers to Your Other Revenue Generators
Five Channel: TikTok Advantages That Can Help Boost Your Business