Cats are adorable, cuddly creatures that make great house pets. Unfortunately, they also have a tendency to use furniture as a bathroom. If your cat is urinating on your couch, it's important to take action to stop the behavior. Otherwise, you'll be dealing with a smelly, stained piece of furniture.
You have a few options for preventing your cat from urinating on your couch. Let us look at a few of them.
Try To Understand Why Your Cat Is Peeing On The Couch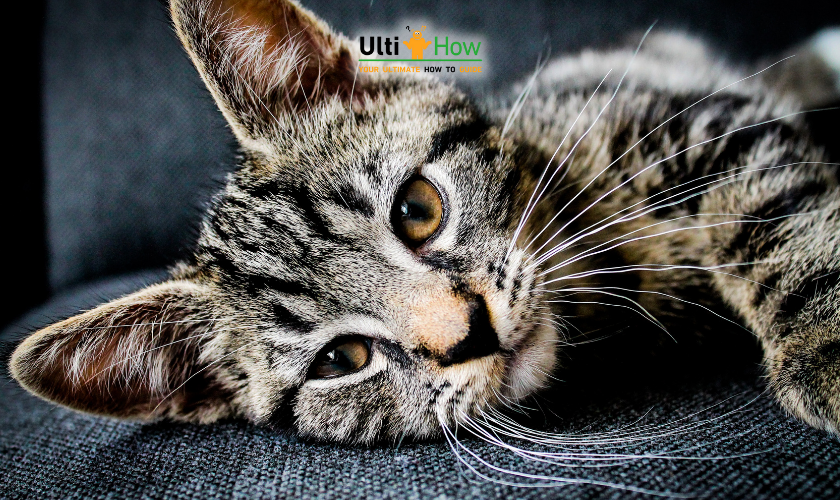 Understanding the cause of your cat's peeing on the couch is the first step in preventing it. Many cat owners try several things to stop their cats from peeing everywhere. They even punish their pets, misunderstanding them. But, there may be a valid reason for your cat's inappropriate urination. Once you know the reason, you can work on a solution.
There can be several reasons why your cat may be peeing on the couch, including stress, anxiety, illness, or a change in their routine. Your cat may also pee on the couch to mark its territory,  according to What To Do If Your Cat Is Marking Territory. If your cat has recently started peeing everywhere, it's important to take them to the vet to rule out any medical causes.
Try to find out the reason behind your cat's urination on the couch and then work towards a solution. Observe your cat's behavior and rule out any medical causes by taking them to the vet.
Tip: If you have many cats and can't find out who the culprit is, you can try this simple method to find out.

Add some food-grade fluorescent dye to your cat's food. (Do this to one cat a day)
Check out the couch with a black light later. If you see any fluorescent markings, then you know which cat is peeing on your couch.
Clean Up Any Accidents Immediately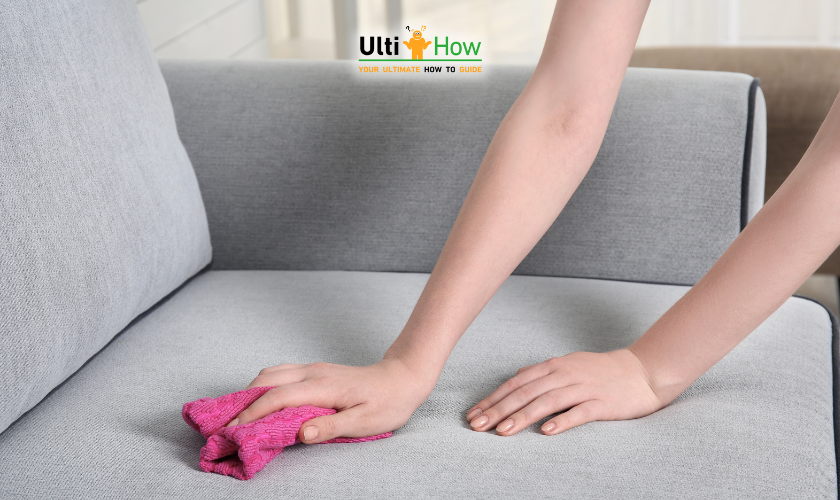 If your cat does have an accident and pees on the couch, it's important to clean cat pee immediately. Use a pet-safe cleaner and blot the area until it is dry. Pet safe cleaners are available in your local pet store or online pet stores. You can also use an enzyme-based cleaner to eliminate the strong odor of cat urine. As explained by PETMD, this step is especially important because most cats tend to pee on the same spot if it smells like cat pee.
If you'd like other ways to eliminate odor from your couch, you may read our guide, How To Get Smells Out Of Car Seats. The same methods used to remove smells from car seats will work for your couch as well.
Important: Do not use cleaners with strong odors, as they may cause your pet to urinate excessively on the spot.
Provide Your Cat With A Litter Box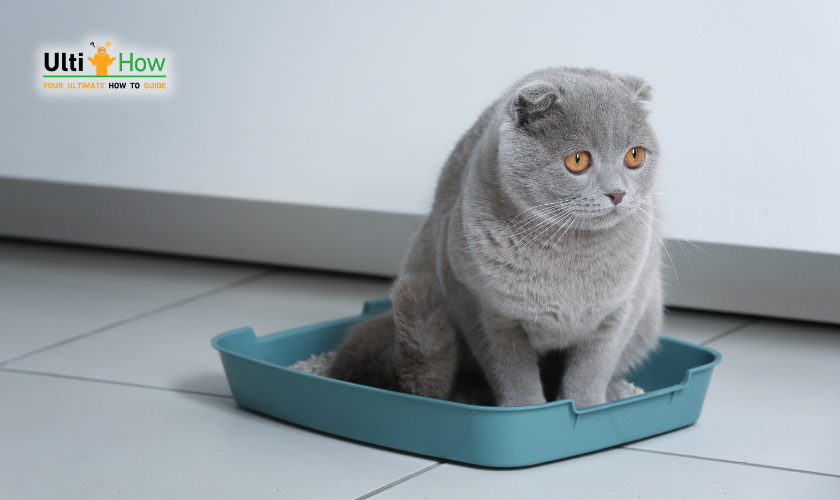 One of the best ways to stop your cat from peeing on the couch is to provide them with a litter box. The litter box should be located in a quiet area of the house where your cat is at ease. It's also critical to clean and scoop the litter box on a daily basis.
If you already have a cat litter box at home and your cat still refuses to use it, there may be reasons behind this.
Dirty litter box- According to Whiskas, Cats are generally clean and sensitive animals. They don't like to use dirty litter boxes. If the box is not scooped regularly, your cat will find another place to relieve itself. Therefore, you should clean the box at least once a day.
Location of the litter box- The location of the litter box is also important. It should be in a quiet area where your cat feels comfortable. If the cat's litter box is in a busy area, your cat may not want to use it. So, check if the location of the box is suitable for your cat.
Litter box type- There are various types of litter boxes available in the market. Some cats love open litter boxes, while others prefer enclosed litter boxes. You should choose one that is comfortable for your cat. Otherwise, you may face cat pee problems.
Type of litter- If you're using clay-based cat litter, consider switching to another type of litter, such as silicon-based or biodegradable. According to Quora, some cats don't like the feel of clay on their paws. So, changing the type of litter may encourage your cat to use the box.
Only one litter box- If you have more than one cat, you may not have enough litter boxes in your home. To avoid conflicts, you should have more litter boxes in your house. The cat litter box rule is to have one box per cat plus one extra. Although if you have only one cat, it is recommended to have about three to four litter boxes in multiple locations in your house so that your cat always has access to one. This will prevent your cats from peeing in places they're not supposed to.
Ensure that the litter box is accessible- If you have an elderly or disabled cat, ensure that the litter tray is easily accessible. Some cats may not be able to climb over high sides or jump into the litter box. In such cases, a litter box with low sides may be required.
Ensure that the litter box is big enough for your cat. A small litter box will make your cat feel cramped, and it may not want to use it.
If you've tried everything and your cat still won't use the litter box, you should see a veterinarian or an animal behaviorist.
Give Your Pet Lots Of Attention And Affection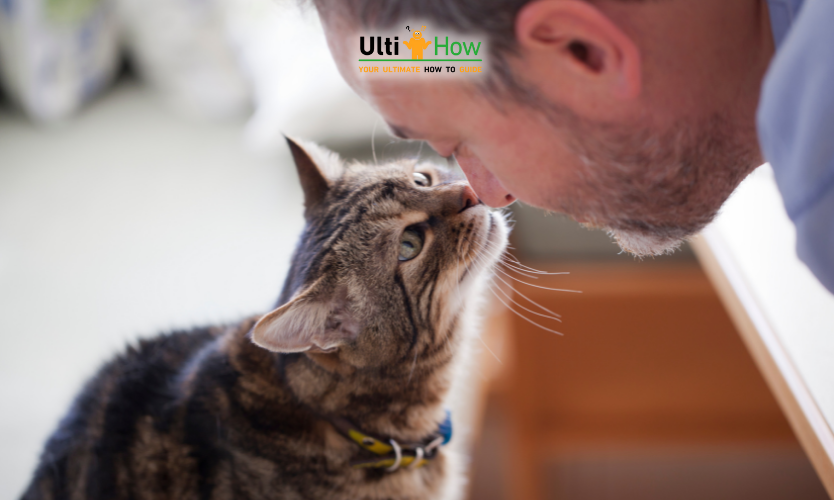 Cats require plenty of attention and affection, as explained in the article Cats As Pets, even though it's much less than dogs. Cats hate to feel neglected, and if they don't get enough attention from their owner, they may start to act out. One method they use is to pee on the furniture.
So, if you want to stop your cat from peeing on the couch, make sure to give them plenty of attention and affection. Play with them, pet them, and shower them with affection.
If you do not have enough time to spend with your cat, you can try getting another pet, such as a dog or two to three cats. Dogs need much more attention than cats, so they can be better playmates if you're not able to give your cat enough attention.
You can also try using toys that simulate hunting, such as toy mice or balls. This will help keep your cat's natural instincts sharp while providing them with some exercise.
Trying these may also help your cat's peeing problem.
Reduce Stress In Your Home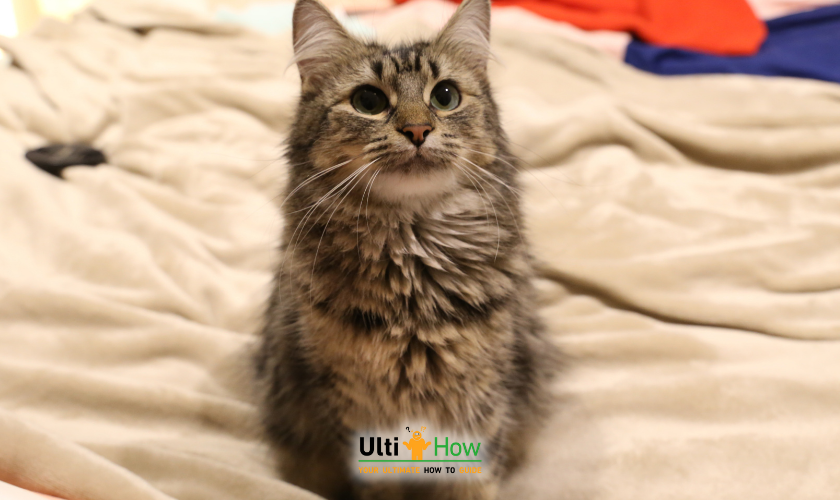 As stated in the National Library of Medicine, stress can be a factor in a cat's inappropriate urination. Another sign of stress in cats is that they tend to stay awake most of the time, as stated in "Why Do Cats Sleep So Much?". If stress is the reason why your cat is peeing on the couch, it is important to try to reduce stress in your home. There can be various reasons why cats get stressed.
Changes in the environment: Cats pee everywhere when they're stressed due to changes in their environment, such as the arrival of a new baby, another pet, or renovation work being done in the house.
Loud noises: Fireworks, thunderstorms, and vacuum cleaners can also stress cats out and lead to them urinating outside the litter box.
Lack of attention: As stated above, if you're not giving your cat enough attention, they may start peeing on the couch to get your attention.
Try to remove these stressors from your cat's environment or, at the very least, reduce them. If you can't remove the stressors, try to provide your cat with a hiding place, such as a cardboard box, to help them feel safe.
You can also try using pheromone diffusers like Feliway®, which help to reduce stress in cats. Pheromones are natural chemicals that help cats feel calm and relaxed. You can purchase diffusers or sprays that contain synthetic versions of these pheromones, which can help reduce stress levels in cats. This, in turn, can help reduce accidents caused by stress-related cat peeing.
Alternatively, you can offer the Best Heated Cat Beds to your cat as they provide a warm, safe place for your cat to relax. Heated beds can help reduce stress and anxiety in cats, which may help to stop them from peeing on the couch.
By doing these, you can reduce your cat peeing on the couch due to stress.
Redirect Your Cat's Scratching Behavior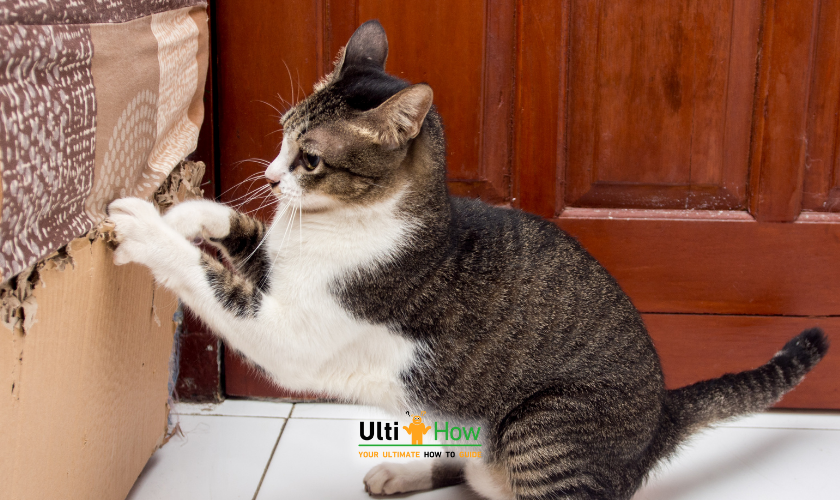 According to this article about Cat Marking Territory, Cats instinctively scratch and urinate to mark their territory. If your cat is excessively scratching and peeing on the couch, it may be because they're trying to mark their territory. Sometimes, cats pee to let other cats know that this is their place.
In this case, you can try to redirect your cat's marking behavior by getting them a scratching post and placing it near your couch. Encourage your cat to use the scratching post by playing with them near it or offering them treats.
Here are The Best Reviewed Scratching Pad Products In 2022.
You can also try using double-sided tape or Sticky Paws® on the couch to deter your cat from scratching it.
Use Positive Reinforcement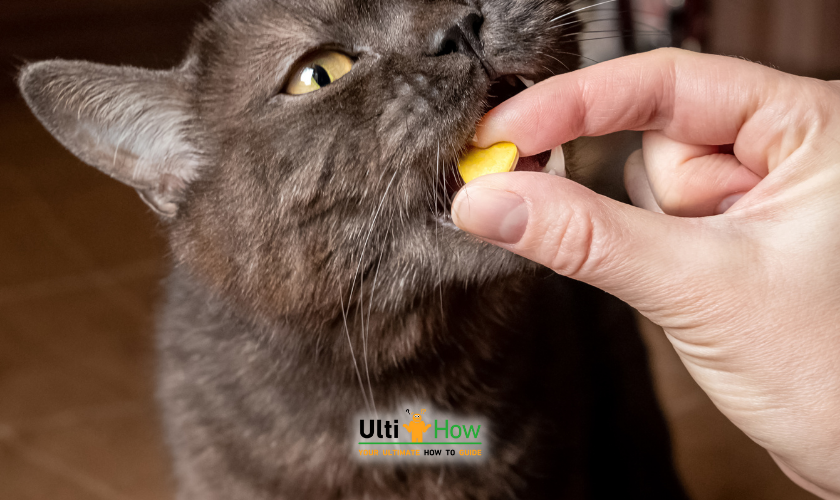 Another way to stop your cat peeing problem is to make sure that your cat is litter trained. The best way to litter train your cat is to use positive reinforcement. Whenever your cat uses the litter box, make sure to praise them verbally or give them a small treat. This will reinforce good behavior and help teach them that using the litter box is something that you want them to do. Conversely, avoid punishing your cat if your cat pee on the couch, as this will only make them more stressed and more likely to repeat the behavior.
If you want suggestions on cat treats, we suggest reading The Highest Ranking Cat Treats.
Take Your Cat To The Vet On A Regular Basis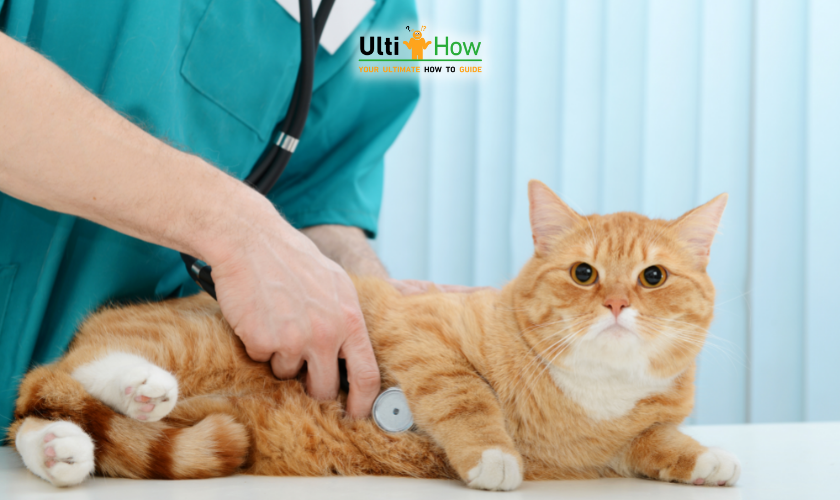 Regular vet checkups can help to identify any medical conditions that may be causing your cat to urinate outside of its litter box. Several health conditions can cause a cat to urinate outside of the litter box, such as:
Urinary tract infections: According to a journal of the National Library of Medicine, urinary tract infection is a common medical issue in older cats, particularly in female cats. They can cause a cat to feel the need to urinate more often and can also lead to cat pee accidents outside of the litter box. So, if you have an older female cat, it may be difficult to stop cat peeing as your pet can't control its urges.
Chronic Kidney disease: As stated in Cornell Feline Health Center, this is a common health problem in cats and can lead to increased urination. Cats with chronic kidney disease may also drink more water, which can lead to more cat pee accidents outside of the litter box.
Diabetes: Cats with diabetes may urinate more frequently and have accidents outside of the litter box. This is because diabetes can lead to increased thirst, which leads to more water consumption and, as a result, more urination. Between 0.2 and 1 percent of cats will be diagnosed with diabetes in their lifetime, according to the Cornell Feline Health Center.
Bladder Stones: Bladder stones are a fairly common health issue in cats and can cause increased urination. They can also block the urethra, which is the tube that carries urine from the bladder to the outside of the body. This blockage can cause a cat to feel the need to urinate more often and can also lead to accidents outside of the litter box.
If you think that your cat may have any of these health conditions, we recommend seeking veterinary guidance, as most of these medical conditions will require treatment.
Have Patience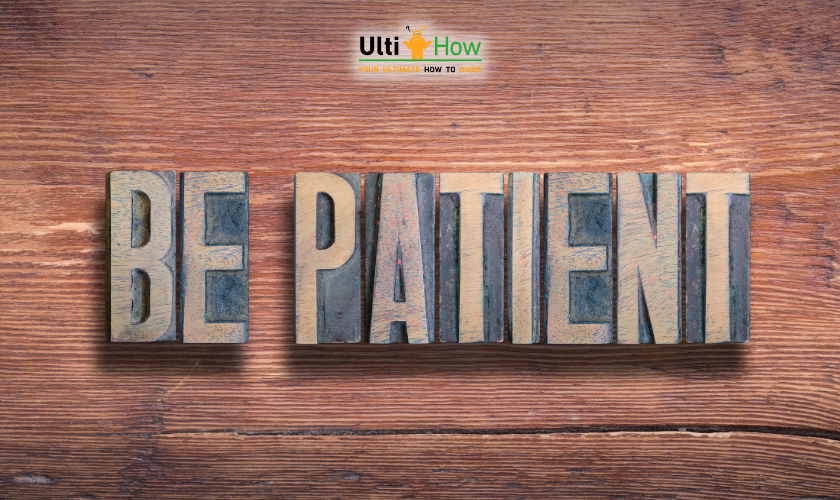 Finally, it is important to have patience when trying to stop your cat from urinating on the couch. Remember, this is a natural behavior for cats, and it may take some time to break them off this habit. If you are consistent with your training and rewards, though, you should see a reduction in accidents over time.
Conclusion
This article has discussed how to prevent a cat from peeing on the couch. We've also talked about some of the reasons why cats pee outside of their litter boxes, as well as some of the medical conditions that can cause this behavior. Finally, we have offered some tips on how to be patient when training your cat to use the litter box.
FAQ
[sc_fs_multi_faq headline-0="h2" question-0="Does Vinegar Stop Cats From Peeing?" answer-0="Yes, vinegar can be effective in deterring cats from urinating in certain areas. The acidic nature of vinegar will make the area less appealing to cats and can help to stop them from urinating there." image-0="" headline-1="h2" question-1="Does Peppermint Oil Stop Cats From Peeing?" answer-1="Yes, peppermint oil can be effective in deterring cats from urinating in certain areas. The strong smell of peppermint oil will make the area less appealing to cats and can help to stop them from urinating there." image-1="" count="2" html="true" css_class=""]