Do you want to lighten your naturally black hair or turn it platinum blonde by bleaching or dying it? The length of time required to achieve your goals may vary, and these are the Stages of Lightening Dark Hair.
To get your desired hair color while lightening dark hair, you'll need to be familiar with each step involved. This article will walk you through the stages of lightening dark hair. And if you're looking to style your hair, I suggest reading  How to Cut Curtain Bangs & How to Style Them.
Stages of Lightening Dark Hair
Now that you know what to anticipate from each process step let's discuss lightening dark hair. There are seven stages of lightening dark hair. At stage 1, the hair is completely black or darkest brown, and by stage 7, it has been bleached to a golden blonde.
The amount of lightness increases proportionally with the number. A more in-depth look at each of them is provided here.
Stage 1 - Black or Extreme Dark Brown
A black or extremely dark brown hair color is seen in stage one, and for many people, it's where they'll begin their hair-lightening journey. It's pretty easy to discern if you have stage one hair, as you won't be able to see any light brown hair strands.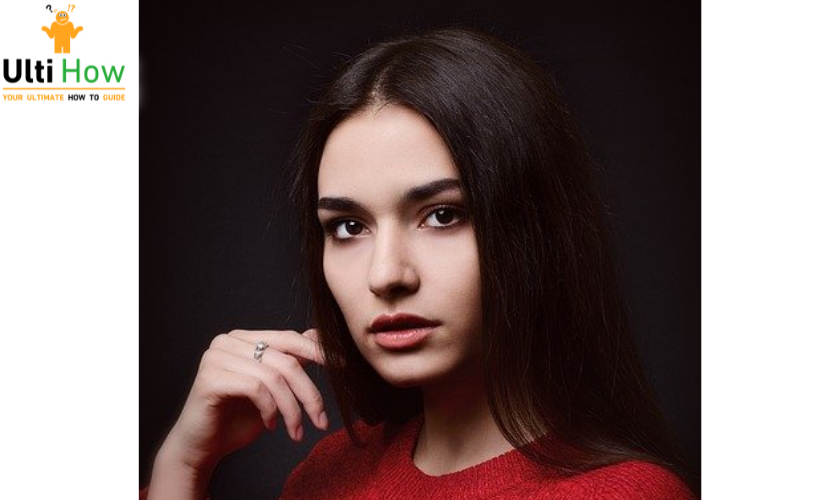 The products you'll choose if this is your starting point vary. If you're using semi-permanent dyes, you'll almost certainly need to bleach the hair. However, some permanent dyes are effective on super-dark hair.
Stage 2 - Dark Brown
If we were to examine the color scale, a shade of dark brown would fall at around level three. A single application of bleach should be sufficient to get the desired dark brown color. Using powder bleach and a developer with a volume of 20 can be done either at a salon or at home. After the treatment, no dark pigments should be left in your hair.
You can see the hair color scale in How to read a DIY hair colour chart by Beauty Crew.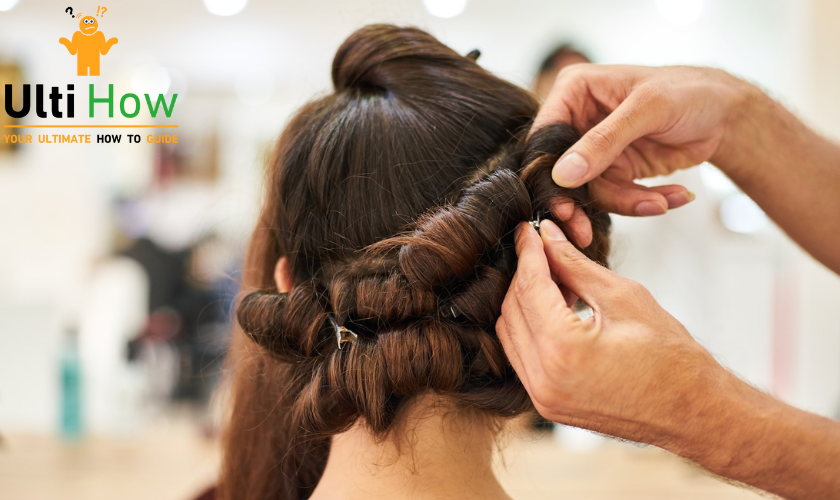 Stage 3 - Light Brown
The third stage is a light brown tint, and it is composed of colors that are either on level five or level six. Because undertones are typically either red or brown, combining them with other hues can be challenging.
Most industry professionals advocate using a high-volume developer between 30 and 40.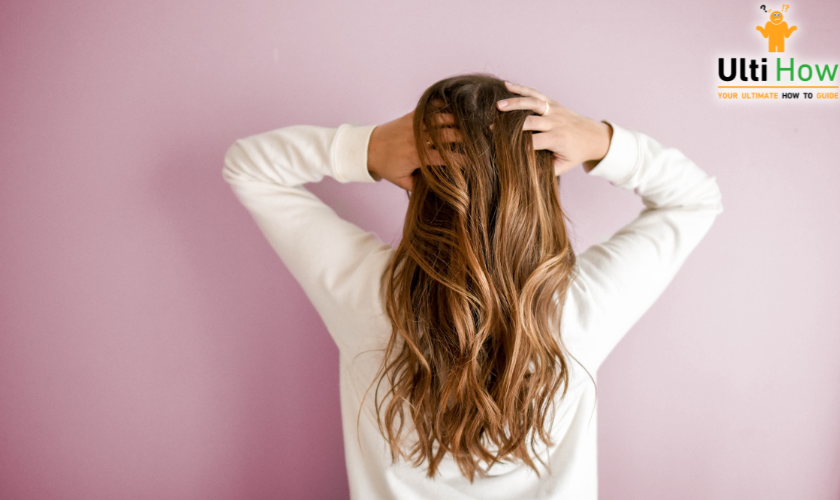 Stage 4 - Dark Blonde
The fourth stage is a very dark blonde. Even though "dirty blonde" is commonly used, "dark blonde" describes the color more accurately. Many people find it difficult to distinguish between light brown and dark blonde, making this a color that falls in the middle.
There is, however, a little distinction. There are yellow pigments in dark blonde hair but none in light brown. Redder undertones are instead present in blond-brown hair. You should be able to see these distinctions if you have good lighting.
Stage 5 - Medium Blonde
Similar confusion exists between medium and dark blonde, even though the former is Stage 5. Medium blonde is a prevalent hair color, roughly an eight on the color scale. This is also when accurate blonde tones emerge since undertones of almost any other color will become apparent.
Once again, yellow pigments set medium blondes apart from other hair colors. The dark tones in dark blondes are less pronounced. We've now arrived at a stage when the color is more nuanced and complex. To achieve the desired shade, many people visit their hairdressers.
Ulti Best Products list the finest splat ombre hair dyes in The Best Splat Ombre Hair Dye.
Stage 6 - Light Blonde
Light blonde is considered stage six, and it's where things may start getting tricky. At level nine on the color scale, light blonde is nearly at the end of the spectrum. For this reason, it isn't easy to achieve on your own.
You should be aware of the risks of attaining a light blonde color at home. Damage is assured if you aren't sure what you're doing, ranging from dryness and breakage to even hair loss.
You can also find the best nail colors for people with pale skin in the Ulti Best Products category Best Nail Colors For Pale Skin.
Stage 7 - Platinum or Icy Blonde
Platinum blonde and other icy shades are at the other end of the hair color spectrum. When worn by someone with the appropriate undertones, it is quite gorgeous.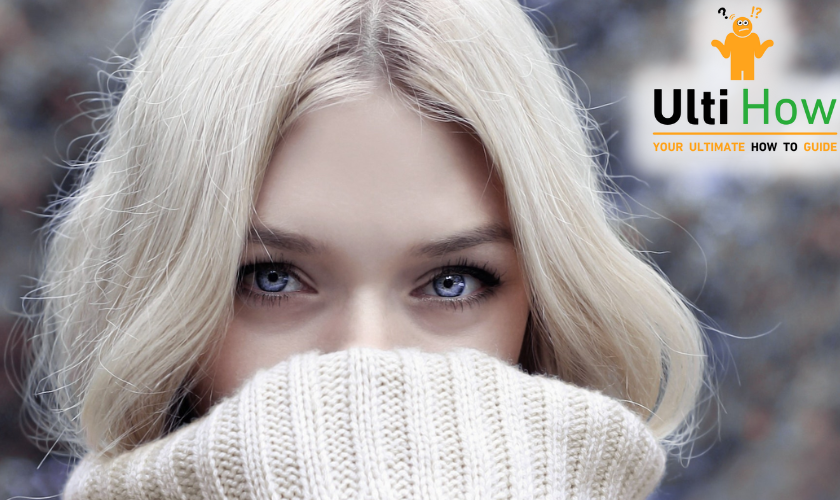 Warning: Getting to this point without seriously harming your hair is extremely difficult. You need to give special attention to your locks and let a professional make the final change.
You can also read our blog, How To Care For Dehydrated Skin, to learn how to care for dry skin.
Natural Ways to Lighten Dark Hair
You can lighten your hair without bleach or hair dye by using one of several alternative techniques. Here's the good news: These items are likely in your home already, and you won't need to break the bank compared to other treatments.
On the negative side, the results may not be as striking as they would be with bleach or dye. Also, they're not as predictable, so tread carefully.
Baking Soda and Peroxide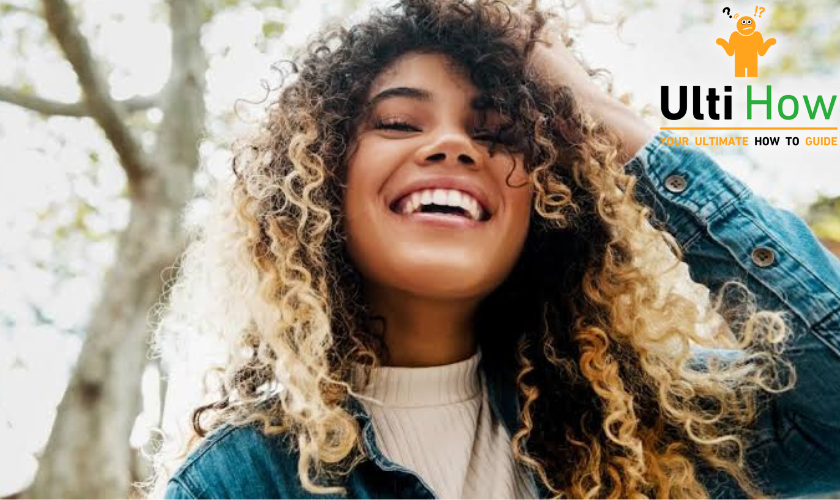 Using a combination of baking soda and peroxide to lighten your hair is the most traditional at-home technique. A developer is typically added to the bleach to perform standard bleaching, and these two substances serve the same purpose.
Baking soda on its own can also be used to diminish the intensity of hair dye. As a scouring agent, baking soda is an efficient at-home remedy for removing hair color.
Apple Cider Vinegar
To lighten hair naturally, you can also use apple cider vinegar. The apple cider vinegar should be diluted with water to a strength of around 1:6.
You should apply the concoction to your hair and let it sit for 15–20 minutes. In just a few sessions, you should be able to lighten your hair by three to five stages.
Key Hair-Lightening Approaches
Knowing the various hair-lightening methods is essential.
Colorists take three primary approaches. They include:
Lightening
The term "lightening" refers to the technique of artificially lowering and dissolving the color that is present in the hair. The most suitable type of hair for lightening is virgin hair.
Bleach
The use of bleach is an extremely effective method to lighten dark hair. Not only does this chemical take away color and brightness, but it also takes away moisture. Because of this, bleached hair typically has a dry and brittle texture. Bleach is your best bet if you want to go from having dark or black hair to having blonde hair because it is the most productive approach to making the transition.
Coloring
Although coloring (also known as a hair dye) is milder than bleach, it nevertheless has the potential to leave hair parched and brittle. However, you will most likely need to use a combination of dye and bleach to achieve the desired results.
This is because dyes are less productive than bleach. Most hair dyes can only lighten dark hair by roughly two or three shades at most.
Things to Keep in Mind Before Lightening Dark Hair
It Takes Patience
The procedure must be gradual because chemical substances are used. Don't anticipate going from black to platinum blonde in just one session, let alone two or three. Getting the proper color demands a lot of effort and skill when lightening black hair.
Eumelanin and Pheomelanin
Everyone's hair contains eumelanin and pheomelanin, two different kinds of melanin. Your hair will be darker and lighter depending on the amount of eumelanin and pheomelanin it has.
Dark hair has a lot of eumelanin, which makes it inherently more challenging to lighten. So, this hair type is frequently more resistant to change. Due to the more significant amount of melanin, coloring agents often take longer to penetrate.
Virgin Hair
It's also important to remember that you may have to "prepare" your hair by darkening it first. Lightening is most effective on natural, untreated hair. In other words, on virgin hair. As most hair professionals recommend, stop getting your hair processed at least three months before lightening it.
Conclusion
Black hair can be lightened through several phases to a pale or frosty blonde. The easiest method to choose the correct shade for you is to be familiar with what goes on in each.
Remember that patience and gentleness are essential as you navigate this change. You know that your hair is a canvas waiting to be painted. So, why procrastinate any longer? Book an appointment at your favorite salon!
FAQ
How often do I need to go to the salon to go from brown to blonde?
It depends. You should anticipate at least three to four sessions to safely transition from brown to blonde.
How long should you let the bleach sit on your hair before you rinse it?
It's not the same for everyone because everyone has different hair color and hair texture. The recommended bleaching time for dark hair is 30 minutes, whereas, for light hair, it's only 10 to 20 minutes.
References
Stages of Lightening Dark Hair
Curl Centric: The 7 Gradual Stages of Lightening Dark Hair To Icy Blonde or White
Stage 1 - Black or Extreme Dark Brown
Naturtint: How To Determine Your Natural Hair Color
Naturtint: What's The Difference Between Permanent And Semi-Permanent Hair Color?
Stage 2 - Dark Brown
Beauty Crew: How to read a DIY hair colour chart
Stage 3 - Light Brown
The Right Styles: 101 Hair Color Chart Guide with Levels and Tones Explained
Stage 4 - Dark Blonde
Wunderkult: Hair Color Levels and Different Volumes of Developers
Stage 5 - Medium Blonde
Hairdresser: The Battle of the Blondes: which hue is for you
Stage 6 - Light Blonde
The Right Styles: 101 Hair Color Chart Guide with Levels and Tones Explained
Natural Hair Insights: Bleaching Hair Side Effects: What You Need To Know
Stage 7 - Platinum or Icy Blonde
Natural Hair Insights: Bleaching Hair Side Effects: What You Need To Know
Baking Soda and Peroxide
Style Craze: Bleaching Hair With Hydrogen Peroxide At Home – A Detailed Tutorial
Apple Cider Vinegar
Beauty Epic: How to Use Apple Cider Vinegar to Lighten Hair Naturally?
Lightening
HairSellon: What is Virgin Hair?
Bleach
Schwarzkopf: Lighten Hair & Aftercare Tips
Coloring
Health Site: Hair dye vs hair colour: which is better?
It Takes Patience
All Things Hair: Hair Dyeing 101: Basic Steps for Coloring Your Hair at Home
Eumelanin and Pheomelanin
Figaro London: A LITTLE HAIR SCIENCE: HAIR COLOUR
Virgin Hair